IT'S MY BIRTHDAY + SOLAR RETURN TODAY! THANK YOU FOR BEING HERE WITH ME! IT'S AN HONOR TO WORK WITH YOU. USE THE CODE HAPPYBIRTHDAY AT CHECKOUT FOR 15% EVERYTHING IN THE STORE, ALL DAY! XOXOXO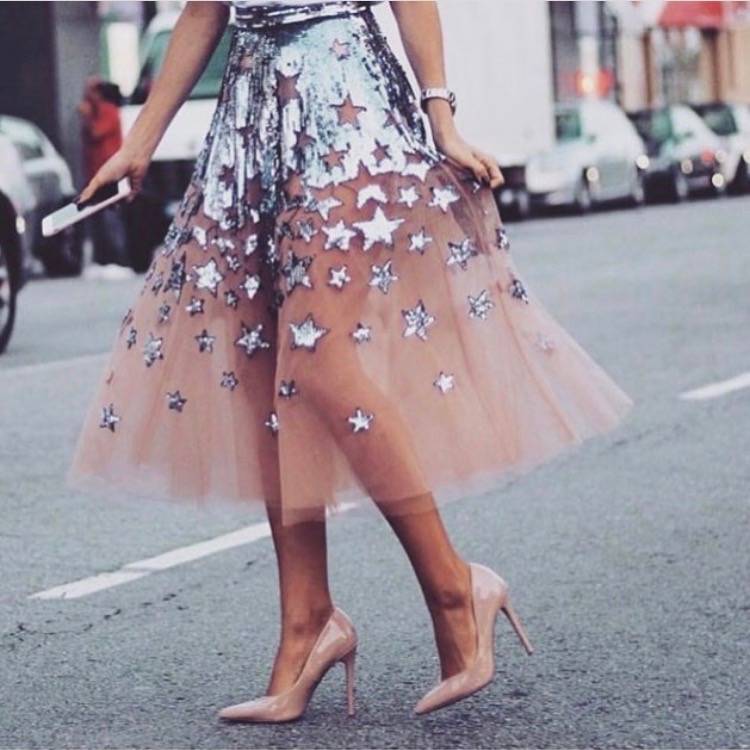 ARIES
Ooh girl! This is the week that Jupiter moves into your Sex House. Start setting your sex intentions and buying your high-end sex toys and lingerie now. And it's not just sex that will get a boost, but also your wealth-building, psychic work, connection to the spirits and your ancestry, as well your deepest intimate connections. This will be in effect through November 2018. You're still feeling immense creative possibility in work, health, and ritual coming off the Venus-Mars conjunction, all in the afterglow of a Full Moon that highlights your Essential Magic + Unique Personal Beauty. Feel yourself! Your relationships are highlighted too, and you see the most important ones just as they are, no filter. This serves you now.
TAURUS
Beautiful news for a Venus-ruled babe like you! Jupiter enters Scorpio this week and you hit the jackpot of good luck in this one: Luck in Love! For 13 months, Jupiter graces your one-on-ones bringing abundance, sweetness, and good fortune to your most committed and connected partnerships, including meeting someone special if you are looking. Your creativity is buzzing away right now, as are your powers of seduction, post-Mars-Venus square. You are so fertile now! Trust you can create whatever your heart desires at this time Take a chance on sweetness and fun. The Full Moon has shined a light upon the deepest part of yourself, including your fears, and now it's time to take healing action. Add something nurturing into your routine!
GEMINI
Your money hustle, work life, and well-being are about to be graced by Jupiter for a full 13 months! You will rarely have better terrain to get an amazing job, a promotion or raise, or to improve your health with the help of exceptional practitioners and allies. Not just that, but your daily life takes on a magical quality now. Commutes, waiting rooms, the gym -- these places now transform into magic portals where you meet fantastic people and opportunity! The creative energy in your home and family sector is still buzzing. You can develop your nest and sense of family beautifully now. The Full Moon highlighted your friends networks and lovers, so take the info, trust your gut, and run with it.
CANCER
The next 13 months are sweet for you. Jupiter will grace your sector of True Personal Expression, art-making, romance, and Fun! How exciting! There's really no better place for Jupiter to be. It's time to enjoy romance, sweetness, lightness, and passion. And express yourself through art, writing, painting, dance, theater -- pick your medium(s) and go! You're coming off a powerful Mars-Venus conjunction in your sector of communication, neighborhood, and siblings. Perhaps a sweet encounter has just occurred for you, or is about to? Know you can create so much now, be sure it's what you most want! The Full Moon just put a huge spotlight on your career and fame, also highlighting the pull of home and family. May this new clarity lead you to both greater success and emotional security.
Leo: Oh Leo, how exciting, you'll be able to create the home and family life of your dreams in the coming 13 months. Jupiter graces your nest, family, and emotional stability now, allowing you to cultivate more of what makes you feel at home in the world. This base allows you to do bigger things out in public life too! Mars and Venus just gave you a beautiful gift of enhanced self-worth, abundance, and desire to self-care. Take this seed, no matter how large or small, and run with it! There is tremendous creative opportunity in your relationship to yourself at this timeThe Full Moon highlighted publishing, travel, and expansion opportunities for you. Light the way with your words and a message from your heart!
VIRGO
Blessed conversations, magical neighborhood run-ins, healed and lucky realtionships with siblings, magical weekend spent traveling and exploring -- there's a variety of magic headed your way when Jupiter enters Scorpio (for 13 months!) on Tuesday. Communication, especially, will bring you good fortune in the coming year, so treat your words, writing, and even thoughts as the potential blessings they are, using them to create opportunity and shape your reality. The Mars-Venus conjunction was an essential reset of you at a core level. The re-creation of yourself and your possibilities. The Full Moon highlighted your sex life, secrets, and things of deep value, heightening your psychic power. Let the old ghosts clear away to make room for the magic now headed your way.
LIBRA
Take time in these next few days to remember the past 13 months of Jupiter in your sign, dear Libra. Take inventory of the amazing progress you have made, the challenges, and the experiences you have had! Next Jupiter will grace your sector of self-worth and resources, so the coming 13 months see you cashed up and feeling your own value at a deep level. The Mars-Conjunction was a rebirth deep in your psyche, triggering a resolve to go forth and conquer, and vanquish any old ghost that has outlived its day. This is especially true when it comes to relationships. Old romances, enemies, or important people in your world are either revealing their true connection to you, or perhaps you're reviewing what has been as you now prepare for the future. The connections you outgrew in the past year, let them go now.
SCORPIO
You, especially, be sure to mark with ritual the arrival of Jupiter into Scorpio on Tuesday! You're about to have a hell of a year. The next 13 months are sacred -- this is the time to put yourself out there in a big way, with confidence, and do what is true to you. Opportunities abound and it is on you to meet them halfway. Step out of the shadows and share your gifts for they are many. Mars and Venus have been cooking up friendships, networking opportunities, big dreams, or perhaps the desire for a strong community. Take steps toward creating what has been in your heart these past few days, especially, because it will be a source of power for you. The Full Moon revealed what is working (and not working) in your professional life and your health. If you're feeling burn out, now is the time to craft a routine that works for you.
SAGITTARIUS
The past year has been about networking, making friends, expanding your circle in helpful ways, and also determining who you no longer need in your networks. Now, Jupiter will move into the house of your Secret Self to do major healing on old limitations, addictions, or ancient angst still plaguing you. You put this to good use over the next 13 months! It's an excellent time to invest in therapy and healing work. A major rebirth energy is alive in your career and public image sector. You are reworking and revitalizing who you are to the world and so much is possible! The Full Moon highlighted play, romance, and creativity. Is there a part of your longing to express itself? The Aries Moon wanted you to see that so you could begin to open and reveal yourself now.
CAPRICORN
It's time to make friends, offer your gifts for the good of the world, and be social! On Tuesday, Jupiter moves into the networking, humanitarian, and friendship sector of your chart. Friends are so important, you know? And as we get older, it can be hard at times to make friends or find kindred spirits who "match" who we have become. The next 13 months are an incredible time to meet people, make fortunate connections, and cultivate fulfilling community. Mars and Venus have been inspiring you to write, travel, study or expand your horizons in some other way. Take this creative spark and run with it! The Full Moon shined a light on your home, family, and emotional stability. It's all about creating the base you need to support your expansion into the wider world. If things have felt shaky, it's a good time to fortify your nest/base.
AQUARIUS
The next 13 months bring the expansion of your career and public life that you have been waiting for! A success-related ritual on Tuesday would be be divine for you! You can now enhance your reputation, fame, and overall professional success, and that's a beautiful thing. Powerful energy has been brewing in the areas of Sex, Wealth, and Psychic Work. You are full of desire and inspiration, so take this spark and create! You have the power to create now, as well as to heal old troubles. The Full Moon brought revealing communications or called you to share more of yourself. The remainder of Libra season, for you, is about sharing this message at a wider level and continuing to expand expand expand.
PISCES
A very expansive year begins for you on Tuesday (an expansive 13 months, to be exact!) Set your sets on the horizon because travel, study, publishing, and getting your message out to the world in a bigger way are all totally possible now. This is about learning, teaching, and being inspired! You have so much to share, Pisces, and now is the time. There has been very potent energy in your partnership sector recently. A seed was planted that will continue to grow, or perhaps an inspirational desire for what you most want in love and connection. Use the spark of the Mars-Venus connection to create and build with the important people in your life! The Full Moon highlighted your sense of self-worth and abundance, and how that plays into your deep connections with others. It is ok to keep something for yourself and to nurture yourself now.