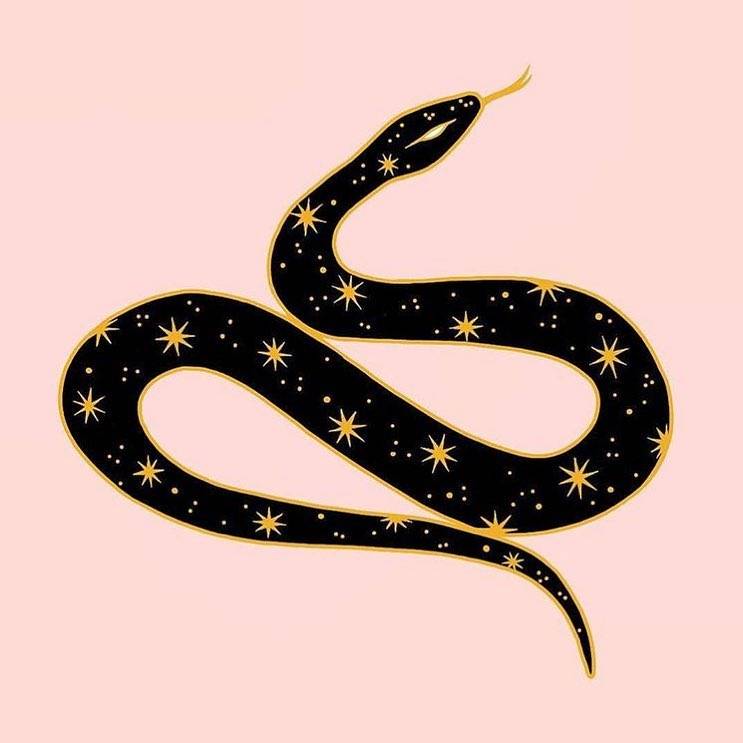 Art by Erika Duran Scrocca
Welcome to July + to Cosmic Coven if you're new here! This is a truly exciting and dynamic month, perhaps the most evolution-oriented month of the entire year. Tomorrow will be the Solar Eclipse // New Moon in Cancer.
Your New Moon audio horoscopes (covering the next two weeks) and July monthly written horoscopes (broken down by week) give you everything you need to be prepped and ready so try to review them asap. You can always refer back too, which many people say is helpful.
The big news of the day is that MARS ENTERS LEO. Leo Mars is fabulous for having great hair, great sex, being the center of attention, and audaciously going after exactly what you want. This is the energy behind the wonkiness of the month. Start dreaming up opportunities to be fabulous, or just put a mirror on the ceiling above your bed, etc. I love Leo Mars!
The GEMINI MOON opposed Jupiter around midnight EST, so perhaps you noticed a late night surge of optimism, energy, or big feelings. We're right in the zone of the eclipse now and excitement is running high, and upheaval as well. Saturn on the South Node is all about coming to terms with BOUNDARIES, DISCIPLINE, and THE PAST. I wrote a lot about this last month but it will be quite important this month too (underlying theme of the whole month). This is deep excavation soon to be activation by the ECLIPSE as well.
Two questions you can think about in relation to Saturn-SN astro:
What has outlived its usefulness?
What got lost in your lineage or your growing up that it's time to go back and retrieve?
Keep in mind that we're coming up on a Mercury retrograde too (starts July 7th) so patience with communication, tech, traffic, delays -- that's quite necessary starting now. You might have noticed some retro-like symptoms the past week too.
We're in for an interesting one this time! We are going to make it fun though and go FULL LEO. The Moon enters Cancer at 9:24p EST tonight so I'd recommend holding off on magical work (other than basic energy protection) from that point forward.